Chinook Nook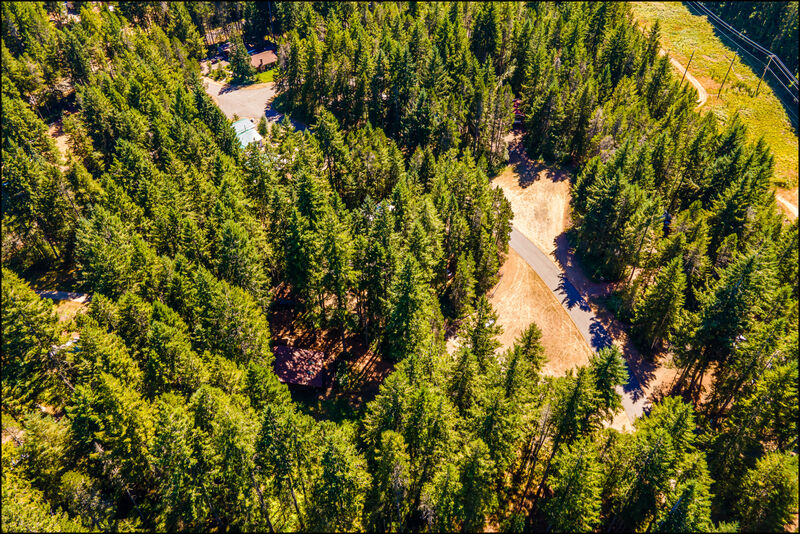 Come stay at Lake Cushman and enjoy the Olympic National Forest as your backyard. This rustic cabin is just 10 minutes from Lake Cushman, where you can enjoy hiking, kayaking, boating, and fishing.
About Chinook Nook
Chinook Nook is nestled in a grove of pine trees and beckons you to sit on its porch, put your feet up, enjoy the wind in the trees and the birdsong.
"We were so lucky to find this cabin. The smell of the pine trees on the breeze and the quiet of the location allowed us to find some satisfying serenity away from our work-a-day world." Michelle and Pat R., Seattle, WA
In fall, winter and early spring, a wood stove in the living room will take the chill off the evening, while you enjoy remembering your day. This cabin is the perfect place to slow down, step back in time, and unplug. We do not provide a televsion. High speed wi-fi is available and you're welcome to bring your own device.
You'll also find a comfortable couches and love seat, dining area for up to eight and a breakfast bar. The kitchen is stocked with all the dinnerware, pots and pans you'll need for cooking.
The home has three bedrooms, two upstairs and one down. One upstairs bedroom has a queen-sized bed and two twin trundle beds, which are well-suited for the kids. The second upstairs also has two twin trundles. Downstairs the bedroom features another comfortable queen. There's also a full bath with tub and shower combo. Clean comfortable linens and towels are provided.
More About Chinook Nook
Adventures await you here. The cozy cabin is centrally located amongst a myriad of outdoor opportunities. You'll find that boating, kayaking and fishing in Lake Cushman, hiking and mountain biking in the Olympic National Forest, golf and tennis at the Lake Cushman Golf Course are only a few of the outdoor activities in the area.
"For an active, outdoor vacation, this cabin can't be beat. It's not fancy, but all we really needed was a comfortable place to rest our heads after hiking in the Olympics and kayaking the lake." Patti and Bobby W., Tacoma, WA.
And if unique boutique shopping excursions are more your cup of tea, Union, Shelton and Hoodsport offer fun and interesting shops and restaurants, including local wineries and their own farmers markets.
After a long day out adventuring, come back to this comfortable cabin tucked in the woods and strike up the barbecue to finish the day.
About Lake Cushman & Hoodsport
Located along Hood Canal, Hoodsport is a cozy town tucked away at the intersection of the famous U.S 101 and State Route 119.
Here you will find endless options to explore the outdoors. Walk, run or bike the many trails that offer scenic views and wildlife viewing opportunities.
Go down by the water and visit Hoodsport and enjoy the views of the Hood Canal and the mountain peaks above. You're sure to love the views that Hoodsport has to offer!
Feeling social? Visit one of the wineries or the local quaint shops in Union, It's only a few miles away!
The Lake Cushman Cabins Promise
Lake Cushman Cabins is the only full-stack vacation rental management company in the area. We know that booking a rental property home for your vacation can be unfamiliar territory for some, while others know their way around it. Because we know this, we ensure that each of our properties are up to high quality standards.
We do our absolute best to provide support to our guests when booking.
We are available to assist you every day of the year if you have any questions or concerns before, during or after your visit to our home. We have onsite property management available 24/7 for anything concerning that may arise.
Propane Barbecue
Private Hot Tub
High Speed Wireless Internet
Lake Swimming
Wildlife Viewing
Wineries
National Parks
Name: Chinook Nook
Status: Active
Rating:

Type: Cabin
Country: United States
State: Washington State
Destination: Hood Canal
Location: Lake Cushman
Resort: Lake Cushman Home Owners Association
Setting: Mountain Area
View: Full Forest View
Internet: Yes
Floors: 2
Entrance Floor: 1
Bedrooms: 3
Beds: QQUU
Bunks: Yes
Baths: 1
Normal Occupancy: 4
Sleeps: 6
Max Occupancy: 6
Parking: 2
Pets: None
Checkin: 05:00 pm or later
Checkout: 11:00 am or earlier
Website: ChinookNook.com
Manager: Lake Cushman Cabins
BED CODES: K=King, Q=Queen, F=Full, T=Twin, C=Futon Couch, M=Mattress, A=Air Mattress, L=Sleeper, S=Sofa, U=Trundle Bed, D=Day Bed
Stay at Chinook Nook and enjoy the Olympic National Forest as your backyard. This rustic cabin is just 10 minutes from Lake Cushman, where you can enjoy hiking, camping, boating, and fishing.
Property
Full Bathroom Unit
Queen Bed Unit
Queen Bed Unit
Twin Bed Unit
Twin Bed Unit
Twin Bed Unit
Twin Bed Unit
Alarm Clock Unit
Deck Unit
Gay & Lesbian Friendly Unit
Forced Air Electric Heating Unit
Full Kitchen Unit
Lake Resort Neighborhood
Nightstand Unit
Two Car Parking Unit
Boat Trailer Parking Unit
Rollaway Unit
No Smoking Unit
Wood stove Unit
Setting
Mountain Area Area
View
Full Forest View Unit
Kitchen
Gas/Charcoal Barbecue (Charcoal Not Provided) Unit
Microwave Oven Unit
Pots & Pans Unit
Cooking Range Unit
Refrigerator Unit
Toaster Unit
Spices Unit
Icemaker Unit
Glassware Unit
Flatware Unit
Dishwasher Unit
Coffeemaker Unit
Blender Unit
Propane Barbecue Unit
Cleaning
Clothes Dryer Unit
Clothes Washer Unit
Vacuum Unit
All Linens Provided Unit
Convenience
Post Office Area, 3 Miles
Protestant Church Area, 3 Miles
Free Parking Unit
Services
ATM Machine Area, 4 Miles
Public Library Area, 3 Miles
Full Service Restaurants Neighborhood, 1 Mile
Massage Neighborhood, 3 Miles
Shops Area, 3 Miles
Gift Shops Area, 3 Miles
Convenience Store Neighborhood, 1 Mile
Grocery Store Neighborhood, 3 Miles
Coffee Shop Neighborhood, 1 Mile
Entertainment
Book Library Unit
Casino Gambling Area, 10 to 15 Miles
Private Hot Tub Unit
Private Hot Tub Unit
Activity
Kayak Rentals Area, 6 Miles
Birding Neighborhood, 1 Block
Beach Combing Area, 7 Miles
Camping Neighborhood, 2 Miles
Scuba Lessons Area, 3 Miles
Scuba Trips Area, 3 Miles
Shelling Area, 7 Miles
Business
High Speed Wireless Internet Unit
Sports
Hiking Neighborhood, 1 Mile
Golf Courses Neighborhood, 2 Miles
Freshwater Fishing Neighborhood, 2 Miles
Saltwater Fishing Area, 7 Miles
Scuba Diving Area, 3 Miles
Lake Swimming Neighborhood, 6 Miles
Ocean Swimming Area, 7 Miles
Tennis Court Neighborhood, 1 Mile
Walking Paths Neighborhood
Attraction
Wildlife Viewing Neighborhood
Wineries Area, 5 Miles
Farmer Market Area, 4 Miles
National Parks Area, 10 to 15 Miles
Natural Wonders Area
Public Parks Area, 2 Miles
Scenic Driving Area, 10 to 15 Miles
Sandy Beach Area, 7 Miles
Bathroom
Bath Tub-Shower Combo Unit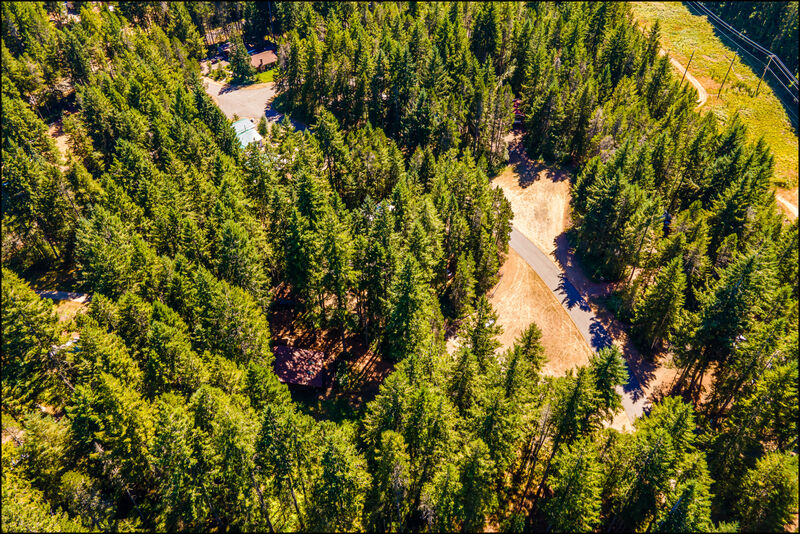 Sweet coz cabin!
Sweet coz cabin!
Cabin in the woods
The home was nicely nestled in the woods. The cabin was clean and equipped for our group. The gas barbecue was very welcomed. A rustic retreat.
The place was very clean and quiet.
We loved our stay at this home. It was a perfect get away from the daily grind. The place was very clean and quiet.
Email Manager
Already a member? Click to login
Not a member? Request info below
Say you saw Chinook Nook Cabin (1408) on MarVistaBeachCondo.com